EM NARI – 2019 Youth Remodeling Career Day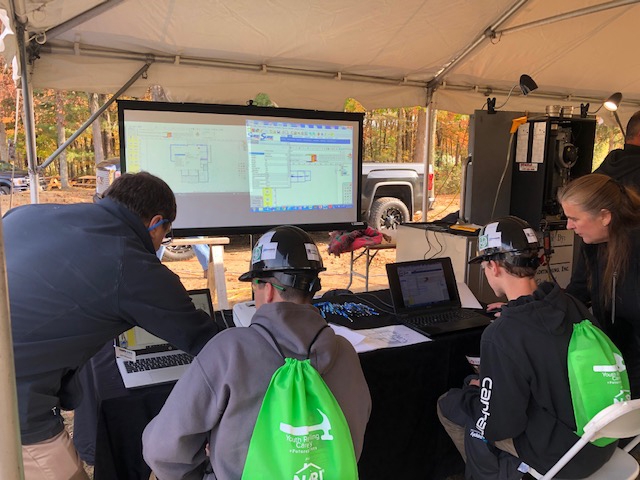 Supply New England was honored to participate in the NARI Youth Remodeling Career Day held at the Bolton Fairgrounds on October 16th.
This event draws over 500 students from 30 different schools throughout the state. The students are exposed to many hands on activities within a variety of trades in order to gain experience for jobs they may not have previously considered. NARI was not only the host but also participated and interacted with the vendors, students and their instructors. They even held "mock interviews" to help them feel more comfortable with the interview process.
Nancy Imhoof, Jeff Massey and Peter Lefort demonstrated WrightSoft, which is software used to calculate heat loss and layouts for a heating or HVAC system. This is a service that SNE offers at no cost to our customers which has proved to be an INVALUABLE resource.
Nance Marshall, Bobby Watts & Alison Stanley (Kohler) helped with the "Fastest Plumber" Contest to see how fast the students could install a toilet, a very popular event each year.
Supply New England was proud to be a part of such a successful event educating the next generation. We look forward to participating again next year!